Barbarella is a Nautitech 46 FLY with hull number 54. She is an owner version with 2x40hp Volvo Penta engines. Barbarella was delivered in March 2018
We love our great wedding present, our 166sqm Parasailor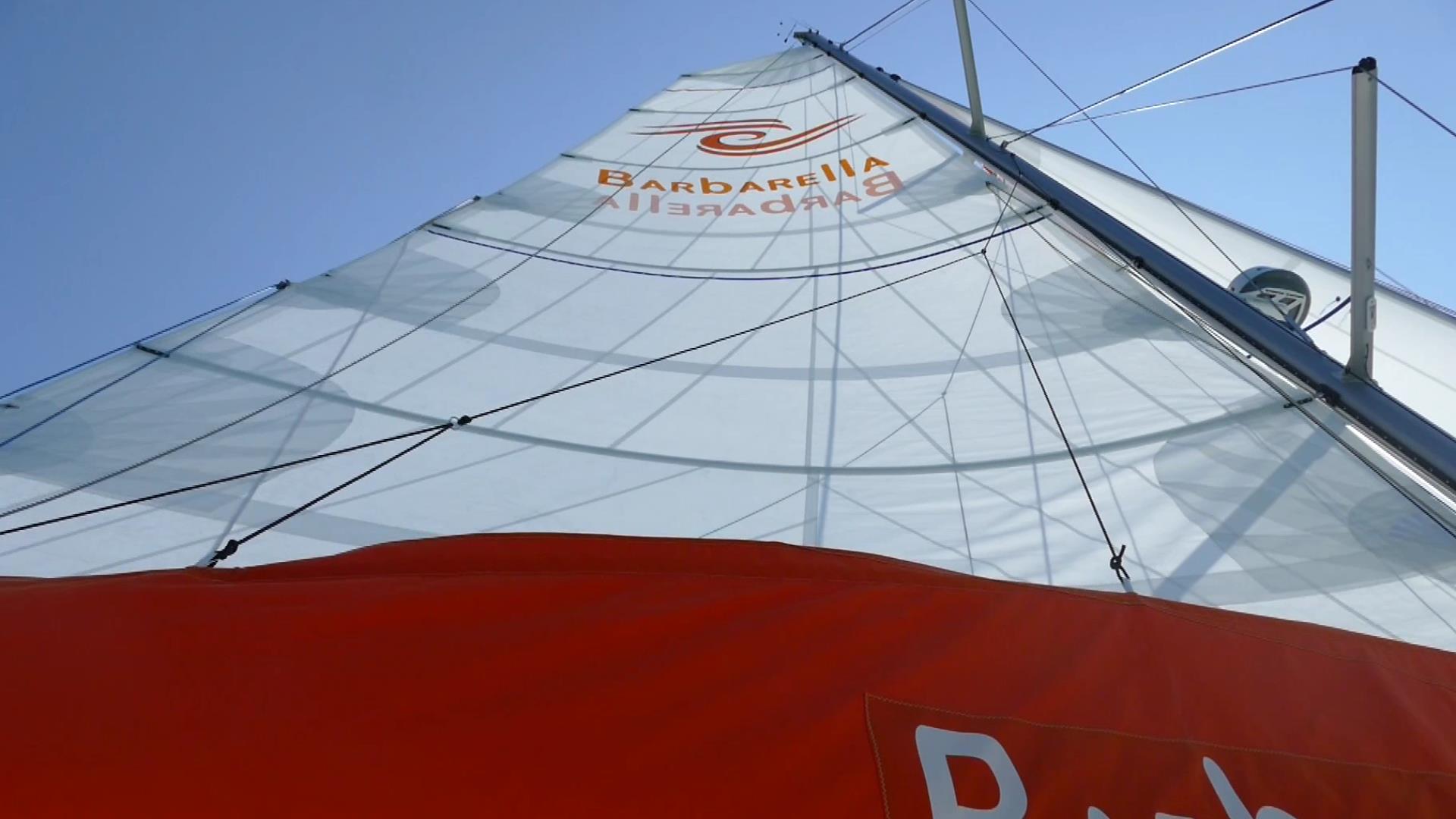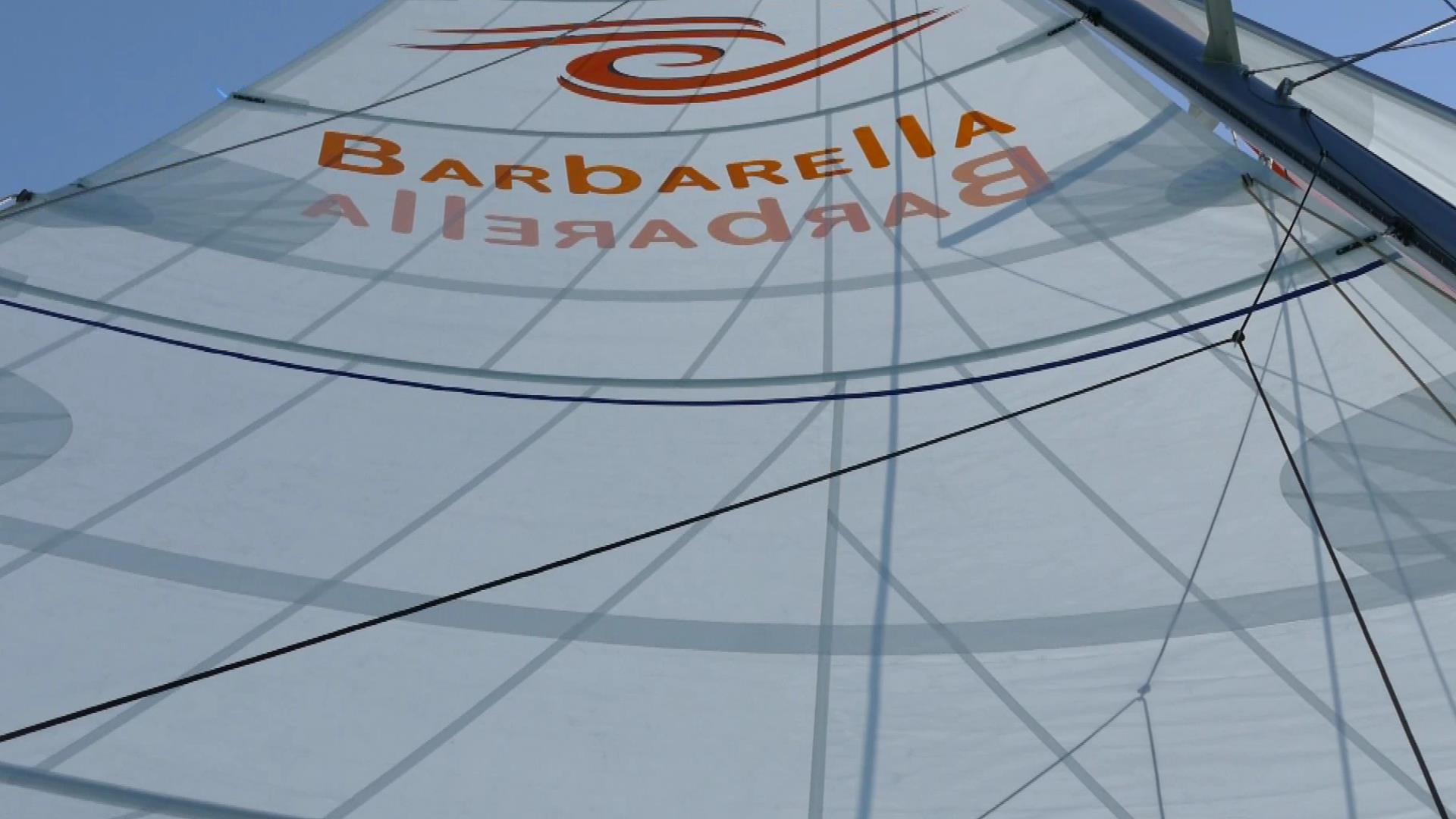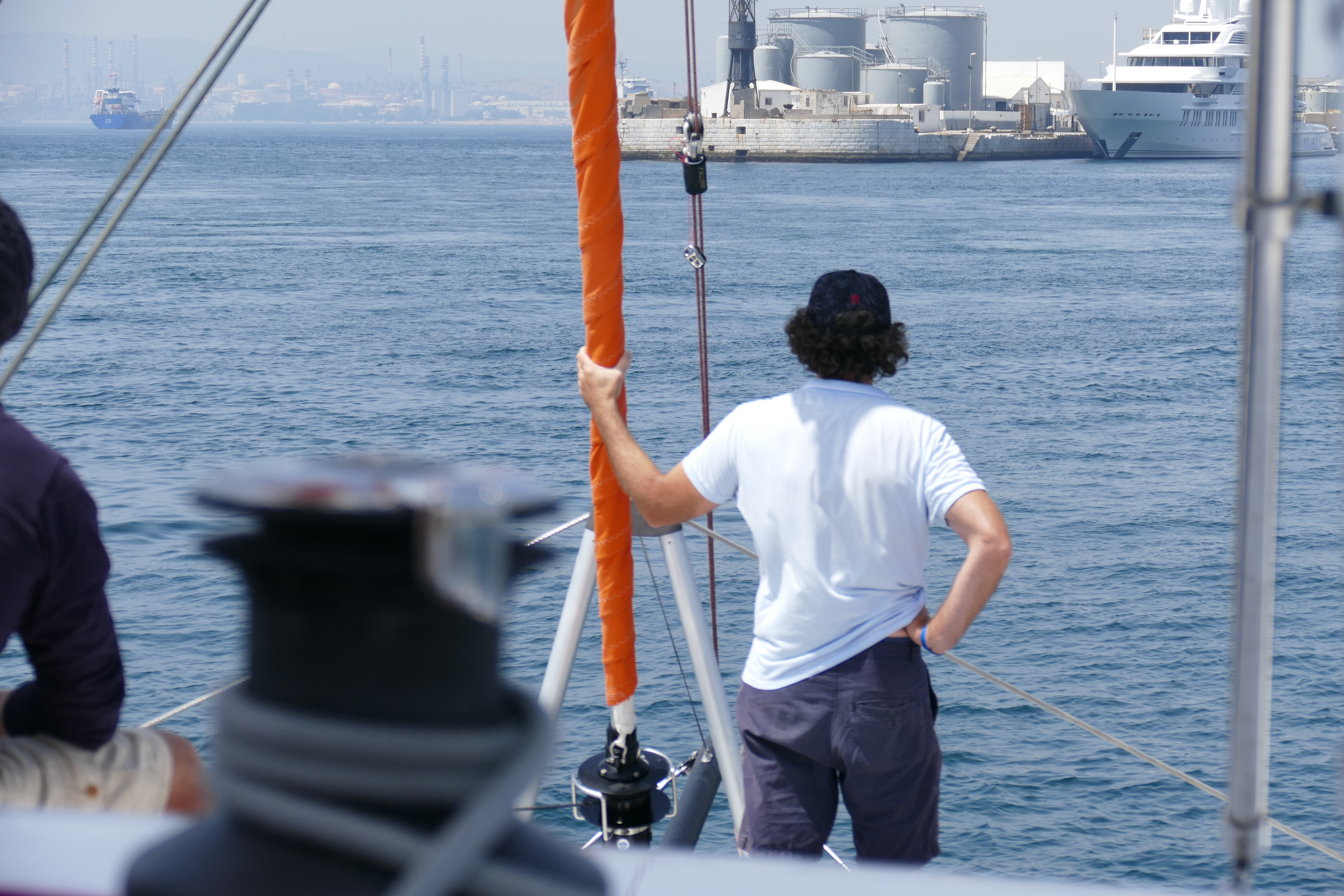 Incidence mainsail with 69sqm and 38 sqm jib in Hydranet
We also love our FLY Bridge – at least as long as the weather is fine and the main sail does not have to be put back into the lazy bags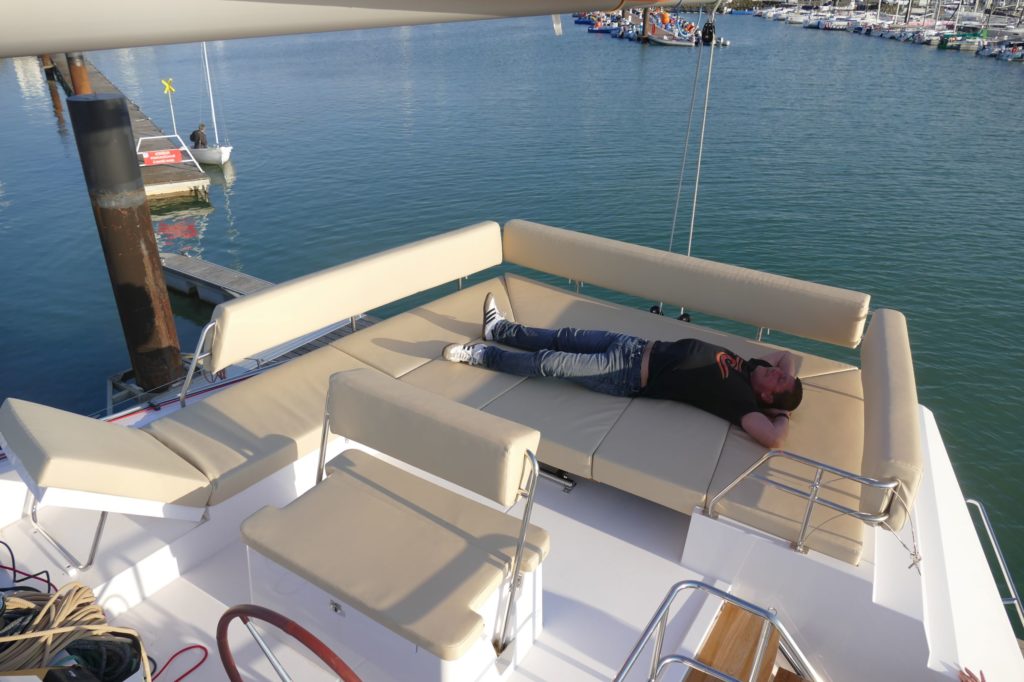 On board of Barbarella we have three  windsurfing boards and three kite boards to enjoy all kinds of wind and waves
Some of our friends tell us: your videos and pictures are great. How about some facts and figures? So, here you go, you number crunchers: as of May 2023 we had Barbarella for more than 5 years. During this time we:
– Sailed 17000nm
– At the average speed of 5.8kts
– Max irrelevant speed was 19.9kts (irrelevant because we surfed down waves and any boat would go fast, while surfing down waves)
– Maximum "sustained" speed is between 11 and 12 knots (see video below). That takes around 24 – 26 kts of wind, with jib and main sail up, no reef and not too chaotic waves, ideally below 1.5 meters
– Our real tacking angles (i.e. INCLUDING drift etc.) are anything between 100 degrees (if conditions are perfect), 120 degrees (typical) and only 140 degrees with strong winds (34 knots sustained) wind and maybe 3
meter waves. At these 140 degrees, strong winds and waves our VMG is between 2 – 2.5 knots only
– In total we had 1860 Watts of solar panels installed in July 2019. This allowed us to get rid
of our gas oven and gas cooker. We now have a fully electric galley. Even having a completely electric galley, a water maker, chart plotters, two freezers, two fridges, an auto pilot and all our electronic gadgets we do
not miss or need a generator at all. During the last 4 years we only had to run one of our Volvo diesel engines 5 times for around 2-3 hours each (e.g. during our Atlantic crossing with lots of 24/7 electric demand and overcast sky for almost 3 days) just to recharge our batteries.
– Each of our Volvo Penta D2-40 diesel engines has close around 560 hours on the clock. In total, we burned 2560 liters of diesel which is 2.3 liters per hour, per engine. When cruising under engine, we typically run one engine only. At 1700 RPM we burn around 2 liters per hour and go 4.9 knots if there is no wind and no waves
Moving the boat to the right position so that we can put "Barbarella" on the hull can be quite cumbersome